Project Room
Isotop project room is a not-for-profit artist-run initiative that supports experimental and emergent forms of contemporary art. Following an annual open call, the space hosts a curated program of events emphasising spatial, critical and or cross-disciplinary art practices.
Situated within the Isotop studio buildings, in Bergen's city center, the project space offers 55m2 with built in seating/display units, and four pillars in the center of the room. The space offers some natural light but it is also suitable for use as a projection space. Access is via private courtyard which is also utilised as a social space for openings and events.
Isotop Project Room is also available to rent for project development, exhibition & performance.
Prices: We have a sliding scale payment structure and projects will be assessed on a case by case basis, so please get in touch! Price is on a scale between 500kr/day for artists projects to 2000kr/day for ticketed and funded performances or events. Our aim is to be as supportive of artists making and showing their work as possible.
We have a projector which can be borrowed free of charge. Isotop Project Room and toilet facilities are both on street level and accessible for wheelchair users.
Contact: Alex Hamish Millar, Project Room Leader
isotopprojectroom[at]gmail.com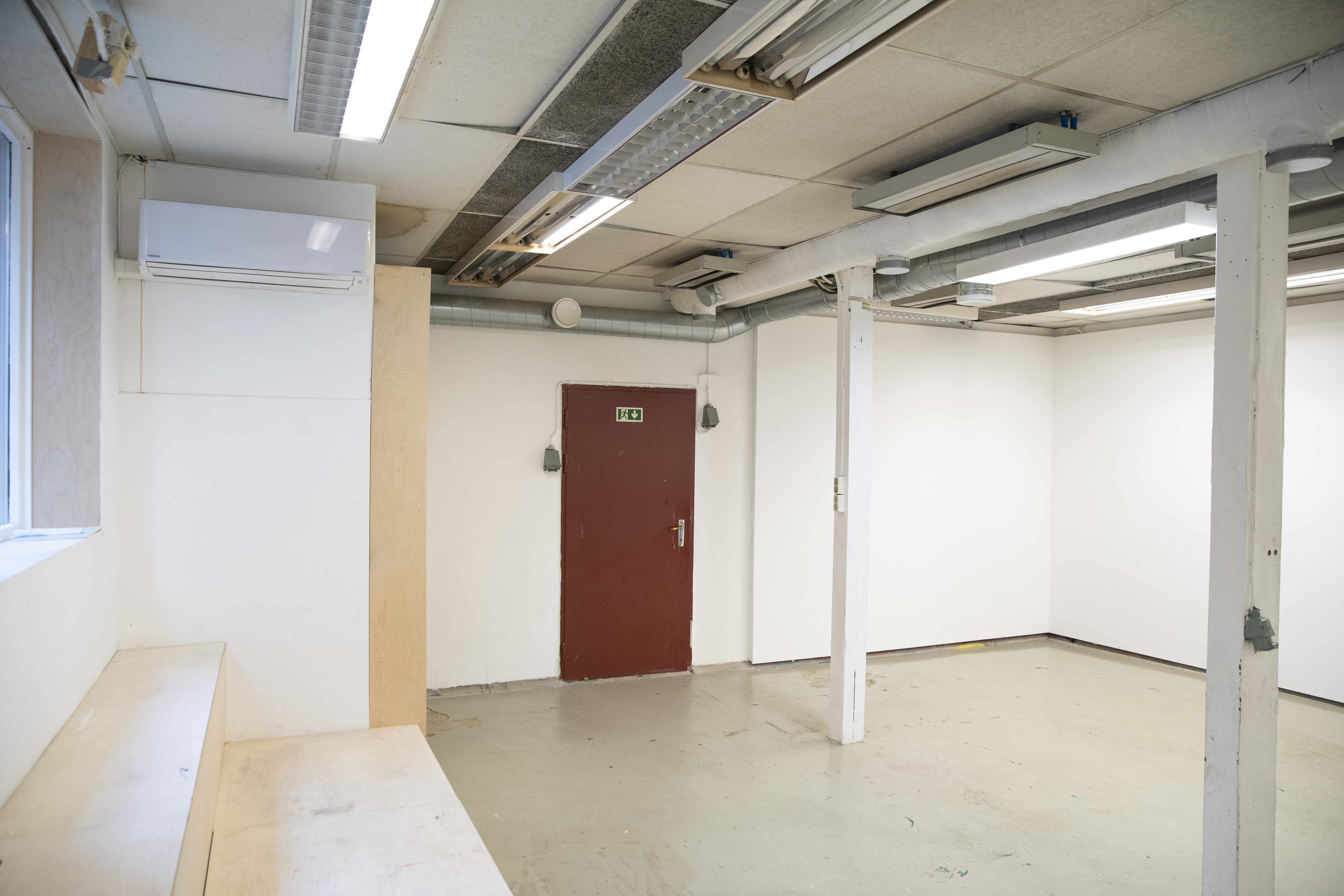 ︎ ISOTOP HAS RECEIVED SUPPORT FROM BERGEN KOMMUNE AND NORSK KULTURRÅD